How and Where to Recycle in Indy and What's in Store for the Future
Rachel Watts
Rachel is a freelance writer who focuses on mindful living,…
"I live in Indianapolis. How can I recycle?"
Indianapolis not having universal curbside recycling pick-up has been an increasingly hot topic as the city continues to rise as one of the most wasteful. The good news? THRIVE Indianapolis. Adopted in February 2019 by the Metropolitan Development Commission of Marion County, THRIVE is the first-ever actionable sustainability plan to be implemented in Indy. The plan aims to create a city that is "equitable, healthier and prepared for the challenges of the 21st century."
So what does this mean for recycling?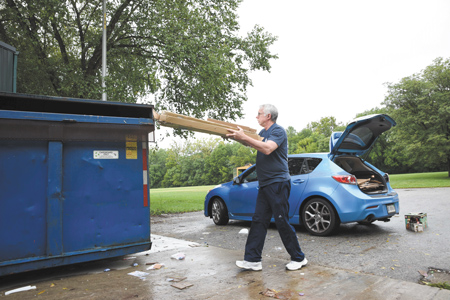 The plan reveals that only 10% of households currently subscribe to curbside recycling, and proposes that universal residential curbside recycling will be available to all Indianapolis residents by 2025.
However, the lack of current curbside recycling pick-up options doesn't mean community members can't recycle. Residents have the option to pay a fee for pick-up or take recycling themselves to a nearby recycling drop-off. 
Following is a list of recycling drop-off locations, along with a guide of materials that each drop-off accepts. Visit the Indiana Recycling Directory to determine which location is closest to you.
North Side
South Side
East Side
West Side
Downtown
*Electronics must be recycled separately. Learn where to find electronics recycling sites and what items are accepted. 
Although recycling is a vital part of the process of creating a lighter environmental impact, it is important to remember to purchase mindfully and reuse what you can first. THRIVE is determined to achieve Carbon Neutrality in Indy by 2050, and this is only a baby step toward that goal. Are you going to contribute to the greater good of Indy?
Related
Rachel Watts
Rachel is a freelance writer who focuses on mindful living, aiming to help people live healthier, more intentional lives.